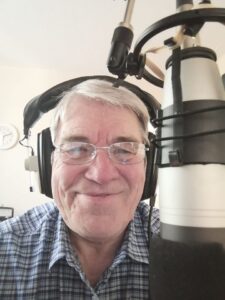 Show Times
Timezone
:
GMT
[UTC]
About the Show
The Music Zone
History
The Music Zone show first started back in April 2010 when its presenter Mal Williams first started on internet radio. The show soon grew into a show of two halves that was separated with top of the hour scheduled station requirements. From that early start other shows were soon to be born and thought of and developed,  and came to this station when XLR Radio was born.
Show Details (Saturday)
The first hour will be made up of songs that will flow through the  monthly decades the 60's 70's 80's, Flying through the songs to the top of the hour or just after. At the Top of the hour a classic instrumental request may be played.  The Second Hour will fly us back through one of the years we have passed, which will contain a featured artist slot, when we learn all about the artist or group to be featured  in the form of a triple play that may be presented by a guest presenter.
The Music Zone   (Monday )  
Todays Show will take the listener on a memory journey through The Decades we love to Hear,  it was on this day that the Country Music Zone was born, and todays show will contain country songs as well as your requests that should be made in the chatroom or on Facebook.
The Music Zone (Wednesday)
Wednesday's Music Zone takes us once again down memory Lane, a chance  also to hear new songs that have been sent in to the station to play.    Join Mal as he welcomes your request in the Request Zone on the show  and to our friendly chatroom.